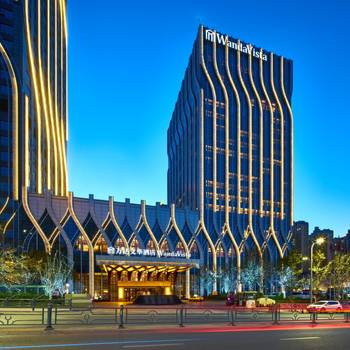 Opened in 2016, the Wanda Vista Urumqi is a great accommodation choice in Urumqi. For those who require internet access, the property features Free in-room Wi-Fi.
The hotel is conveniently located just 3km from Urumqi Railway Station and 11km from Diwopu International Airport.
After a long day of sightseeing, guests can retire to the comfort of the hotel. For guests' convenience, airport pickup can be arranged.
According to our trusted guests, the facilities at this hotel are first-rate. This hotel is the usual choice for a large number of business travelers. This hotel is consistently one of the most popular choices for travelers to Urumqi.